We have been saying over the past few months that Gen Y is not that loyal when it comes to brands.
Well…I have been proven wrong!  Outlaw Consulting has published a great study on the top 15 brands that Gen Y most trusts.  They are…ta da!  (Drum roll please!)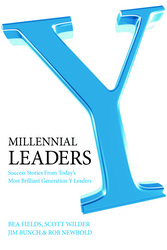 So…here's the formula for success with Gen Y:
1) Clean + Simple= Hip (no fuss, no muss!)  It's trendy to be simple and easy!
2) Quirky, unique and dorky (Jet Blue and Trader Joe's are both known for being one of a kind shops)
3) Happy employees (people who work at the aforementioned companies say they LOVE their jobs!)
So…there you have it!  I have to say, I agree 100% with this list.  I am a Boomer/Gen X hybrid, and I love these brands too. 
Grab the full report by OUTLAW here..
Podcast: Play in new window | Download (40.0KB)